Sustainable nonwovens
The nonwovens market has rapidly changed towards sustainable alternatives, main drivers being consumers' growing awareness of environmental issues and legislation. EU's Single-Use Plastics Directive (SUPD), which entered into force in 2021, and many other similar initiatives globally, have had a significant impact on driving the industry towards sustainability.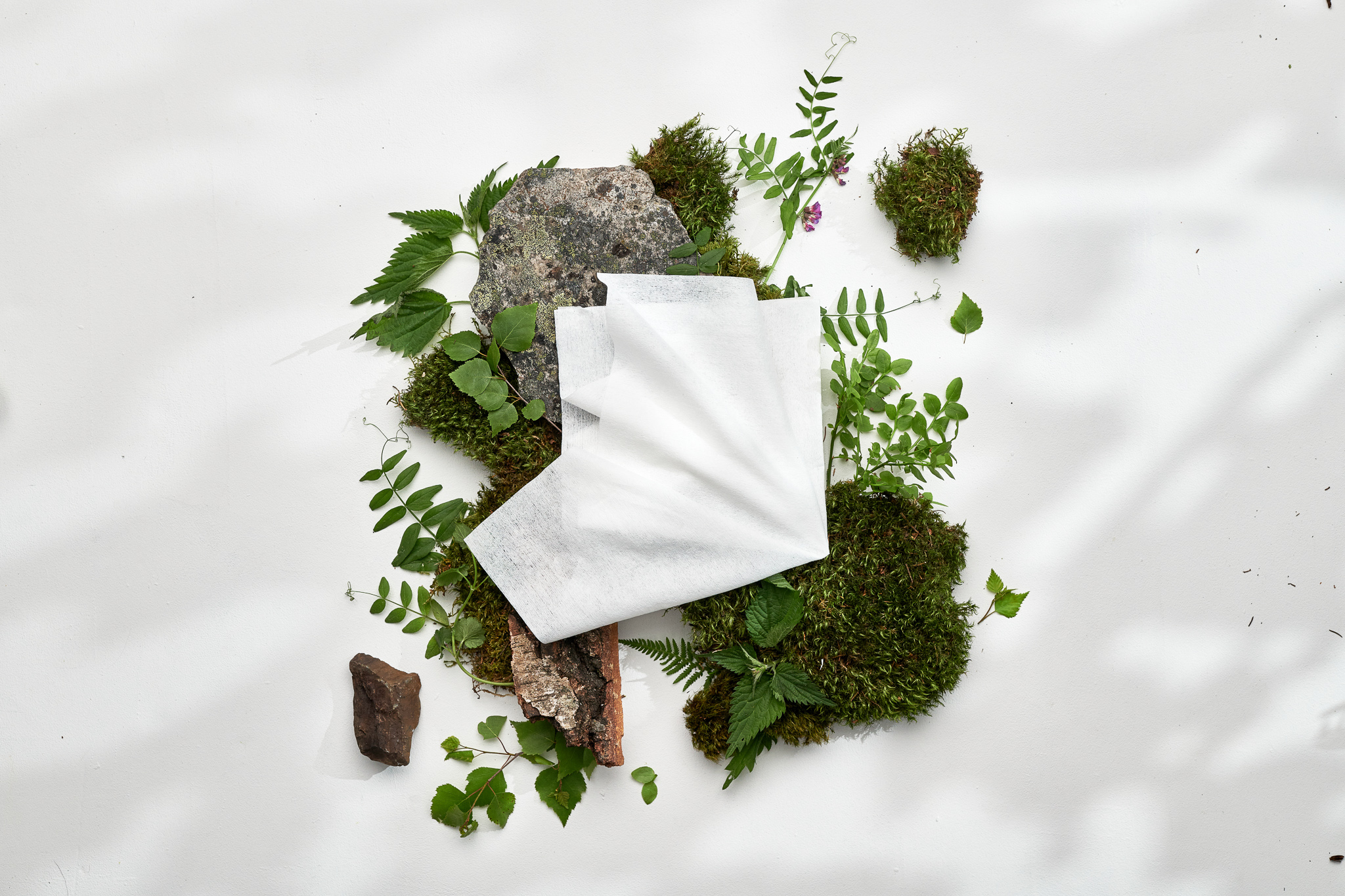 We at Suominen are well positioned to respond to this change in the market. We launched our first plastic-free product already over 15 years ago. Our product portfolio consists of a wide range of sustainable nonwoven products for different applications. In our plastic-free offering, we have products that are biodegradable, compostable, or dispersible. The products are made of renewable fibers such as viscose, pulp, lyocell, cotton or bamboo. In addition to renewable fibers, we also provide nonwovens made from other sustainable sources such as recycled rPET or PLA. Sustainable nonwovens is one of the four focus areas in our Sustainability Agenda. Our target is a 50% increase in the sales of sustainable nonwovens by 2025 compared to 2019, and to have over 10 sustainable product launches per year. In 2022, our share of sustainable nonwovens increased by 99% (compared to 2019). The target of sustainable product launches was very well achieved; we had a total of 12 sustainable product launches during 2022.
Our target is to increase the sales of sustainable products by
0
by 2025 compared to the base year 2019
We are the frontrunner in sustainable nonwovens, and we are constantly developing new innovative solutions to the market. Our HYDRASPUN® Circula is one example of this. This product is the first nonwoven made with recycled paper. It is biodegradable, plastic-free and can be used in multiple applications.
Another example of new sustainable products launched in 2022 is the carbon neutral nonwovens product, BIOLACE® Zero. This product is produced from certified carbon neutral VEOCEL™ Lyocell fibers. The product is certified as carbon neutral by ClimatePartner. It is 100% biodegradable, compostable and plastic-free, and it can be used for many types of wiping applications.
Continuous development
Sustainability is one of the key themes in our R&D. We are a pioneer in producing sustainable nonwovens, and our R&D team has excellent know-how in sustainable fibers. Our pilot lines at Nakkila and Windsor Locks sites support our innovation work by, for example, enabling the testing of prototypes.
We are constantly researching new potential fibers such as nettle, hemp, and regenerated cellulose in our New Fiber Center. We are also actively cooperating with start-ups and well-established companies that are developing new innovative fibers. For example, Suominen and Bast Fibre Technologies Inc. have cooperated for several years to investigate alternative fibers, including hemp. In 2022, Suominen launched BIOLACE® Natura, which is a product utilizing hemp mixed with cellulosic fibers, that addresses consumers' preference for sustainable and natural choices.
On top of researching new raw materials, we focus on the end-of-life and biodegradability of renewable raw materials. In 2022, Suominen Green Lab started operations in Nakkila. The lab supports sustainable product development and validates claims that products are compostable. By continuously developing new and innovative solutions with a reduced environmental impact, we are able to provide a comprehensive offering of sustainable nonwovens to our customers.
In addition to creating new sustainable products, we see the importance of evaluating and minimizing the environmental impacts of all our existing products. Since 2021, we have evaluated the environmental impacts of our products by calculating their carbon footprints. Through our digital Climate App, our customers are able to compare the greenhouse gas emissions of our products within our product portfolio. By offering products with a lower environmental burden without compromising on quality, we can support our customers in reducing the environmental impact of their own products and to achieve their own sustainability goals.
Our aim is to grow our sustainable product portfolio even further for the benefit of our customers.
Sustainability categories
Definitions around what types of plastic are considered acceptably biodegradable have been incomplete and can be confusing to navigate when trying to select a nonwoven.
Below is a simplified visual guide to understanding some basics within sustainable options, and how certain raw materials can contribute to a nonwoven's sustainability
Nonwovens are compostable according to the international compostability standards and are made of only fibers from renewable resources.
Nonwovens made of variety of renewable materials from biobased plastics to natural fibers.
Nonwovens are biodegradable and dispersible in water. Products comply or exceed the latest industry flushability standards.
Nonwovens made of biodegradable fibers of natural origin, such as lyocell, pulp and cotton.
Nonwovens with at least 15% recycled fibers, including thermoplastic fibers like rPET from recycled origin or cotton in case recycled from post-industrial source (pre-consumer).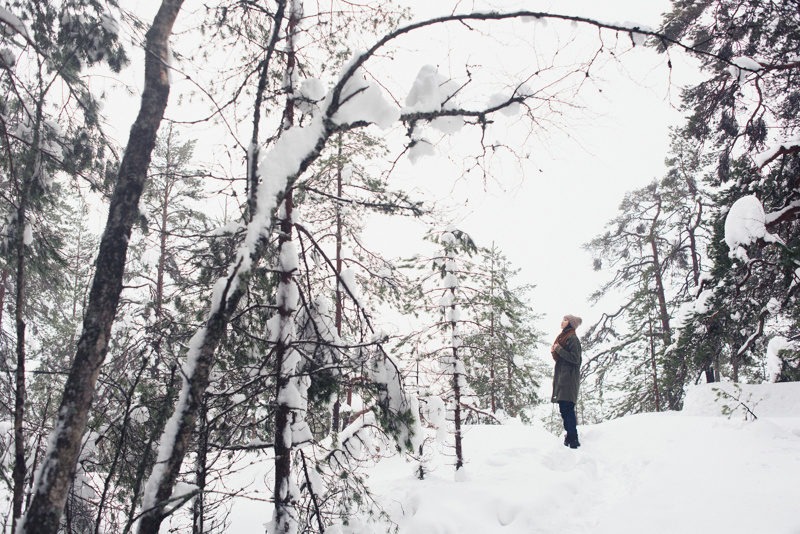 Certifications
Suominen offers traceability certifications for FSC®, PEFC & SFI®, as well as skin-safe certifications like STANDARD 100 by OEKO-TEX®. For dispersible grades, Suominen manages INDA / EDANA compliance certificates.