Low impact manufacturing
For Suominen, environmental responsibility means efficient utilization of resources with the smallest possible impact on the environment. We continuously strive to reduce the environmental impacts caused by our operations.
The most significant environmental impacts resulting from the production of nonwovens include consumption of water and energy, generation of greenhouse gases, and landfill waste. We regularly follow our consumption and emission levels and have set reduction targets for each of these.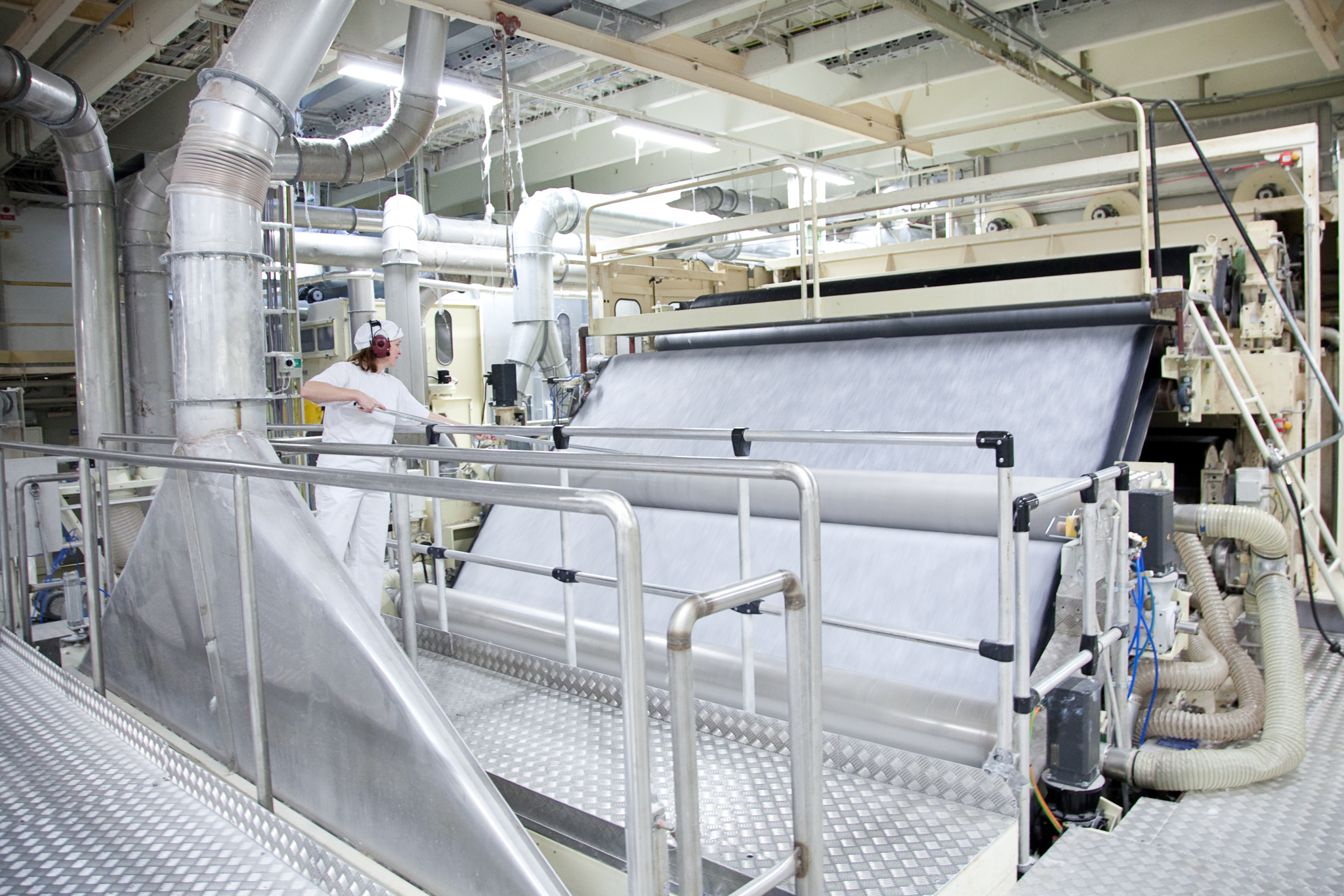 How do we operate?
Suominen is committed to continuously improving its production efficiency and the efficient utilization of natural resources. Environmental responsibility requires daily commitment and continuous development. Suominen's Environmental Best Practice team shares best practices and knowledge regarding environmental matters between our sites and actively seeks opportunities and solutions to reduce the environmental impacts from our operations.
We operate according to the relevant standardized management systems. All of our sites are certified according to the ISO 9001 quality management standard, and all of our sites' environmental management systems are certified according to the ISO 14001 standard.
Our production sites in Italy, Cressa and Nakkila, Finland, have energy management systems certified according to the ISO 50001 standard. In addition to the listed standards, local environmental policies are in place at all our production sites.
Greenhouse gas emissions
We are continuously looking for ways to decrease greenhouse gas emissions from our operations.
Raw materials
Raw materials play a vital role in our business since they account for around 70% of our expenses.
Energy
Our energy consumption consists of the usage of gas for heat and steam generation, and the use of purchased electricity and steam.
Water
Water is an essential resource for Suominen, as it is used in our nonwovens production processes to bind fibers together into nonwoven fabrics.
Waste to landfill
In waste management, Suominen's first priority is to prevent waste generation in the first place by improving its material efficiency.