Our people
We continued to develop our people-related processes according to our long-term plan. We developed our practices to identify, foster and reward excellent performance and continued to drive a pay‑for‑performance compensation model. In 2022, we had a special focus on blue-collar workers' career development and recognition.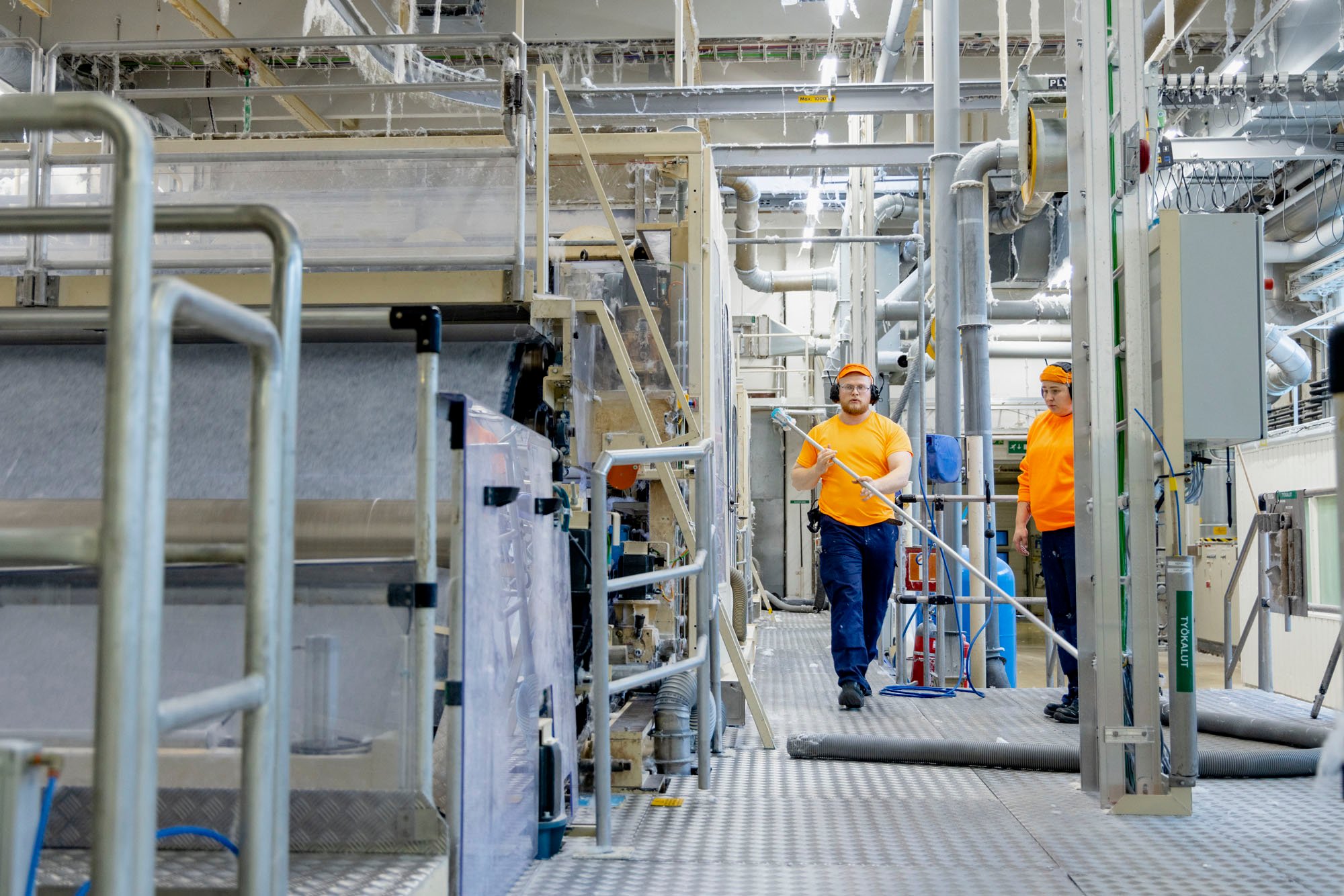 Advancing employee engagement
Increasing employee engagement is one of our key people-related targets in our Sustainability Agenda. We conducted a global employee engagement survey for a third consecutive year in 2022. The response rate for the survey was 80%, which is seven percentage points higher than in the previous survey.
The survey results identified both positive areas and opportunities for improvement. The results showed significant improvement in the utilization and communication of the survey results, confirming that many respondents have seen the previous results lead to positive changes. On the other hand, communication, collaboration, feedback and recognition were identified as areas for further development. Our employees' confidence in the company's future success had decreased slightly from 2021.
The survey results are used as a basis for our people-related development work. Team-specific results are shared with the team leaders, and they will be reviewed and discussed within the teams. Based on the results, each site and function leader will create a targeted, actionable development plan for their respective organizations, and will follow up on the progress.
Based on the global results, our employee engagement index is 65%, which is one percentage point lower than in the previous survey. The index is a combination of questions concerning our people's likelihood of recommending and staying in the company, organizational pride, and commitment. The result means that 65% of the survey participants responded favorably to those questions.
Further developing our recruitment and onboarding processes and the related experiences is an important long-term target for us. We will also strengthen and promote our employer brand more actively to increase employee commitment, retention, satisfaction, and attraction.
In pursuit of high performance
Building a high performance culture is an important element in Suominen's strategy and Sustainability Agenda. We strive to build a culture in which people are encouraged to exceed expectations – to go the extra mile – and are enabled to perform to their full potential. To support the successful implementation of our strategy and the high performance culture, we ensure that our employees' targets and actions are aligned with the company's strategy and objectives.
We continuously develop our processes and practices to identify, foster and reward excellent performance and to drive a pay-for-performance compensation model. Feedback and recognition has been identified as an area for development in the previous global employee engagement surveys, and in 2022 we continued to develop our processes. We harmonized our blue-collar employees' short-term incentive plans and implemented a Performance Evaluation and Feedback process covering all blue-collar workers. The process is primarily about employee development, offering a chance to receive and provide constructive feedback. In addition to the on-going performance and development dialogue, the process consists of two structured employee–manager discussions per year.
In 2022, 62% of Suominen employees received performance and career development reviews in employee–manager discussions.
Promoting equal opportunities and supporting professional development
Suominen has over 700 employees, representing more than a dozen nationalities working in eight locations on three continents. We recognize the business benefits of having a diverse workforce and want to offer a fair workplace with equal opportunities for everyone. We do not tolerate any kind of discrimination, including discrimination based on age, gender, religion, or ethnic origin. When making employee-related decisions, for example when recruiting, promoting, rewarding, or developing our personnel, we pay special attention to equality.
Career development and identifying and developing the competencies that are essential in reaching our strategic objectives have been identified as areas for improvement in our previous global employee engagement surveys. In 2022, we continued to execute Suominen's competency framework to systematically support our employees in their professional development. The framework also strengthens our processes for recruitment and succession planning and enables the mapping of competencies. In 2023, our target is to continue to support the development of our personnel with various development and training programs that the manager and the employee have identified together in their performance development discussions.
In 2022, a mandatory Anti-Bribery and Corruption training program was rolled out to all white-collar employees, of which 97% had completed the training by the end of the year. In addition, a cyber security training was arranged and open for each employee globally. Other trainings during the year included management training and various quality and process trainings for targeted roles.
Health and safety
The health and safety of Suominen's employees is our key priority. The coverge of occupational health care was 100% of our employees in 2022.
Our operating environment continued to be impacted by the COVID-19 pandemic and securing the health and safety of our over 700 employees was our top priority. We continued to monitor the development of the pandemic and adjusted our safety measures accordingly. The COVID-19 task force stayed active in 2022. Regardless of the pandemic, we were able to serve our customers and run our operations. We were also able to continue working towards achieving our sustainability targets according to plan.