R&D
Suominen's vision is to be the leader in nonwovens innovation and sustainability. Sustainability is also one of the key themes in our R&D.
Suominen is a pioneer in producing sustainable nonwovens, and our versatile R&D team has excellent know-how in sustainable fibers. Our pilot lines at Nakkila and Windsor Locks sites support our innovation work by, for example, enabling testing of prototypes. By continuously developing new and innovative solutions with a reduced environmental impact, we are able to provide a comprehensive offering of sustainable nonwovens to our customers.
In addition to creating new sustainable products, we see the importance of evaluating and minimizing the environmental impacts of all our products. Providing carbon footprints for products is a rising trend due to ambitious greenhouse gas reduction targets set by both societies and companies. We have calculated the carbon footprints of our products. This means that greenhouse gases associated with the product in different stages of its value chain are added up to gain a full understanding of the climate impact of each product.
Share of new products exceeded
0
of net sales
Sales of sustainable products increased
0
in 2022 from base year 2019
Carbon footprint values provide a comparison between our products within a product portfolio, enabling our customers to find the most climate-friendly option for their applications. Suominen has launched Climate App, a platform that provides comparable data of our products, enableing customers to choose a suitable product with lower greenhouse gas emissions. By offering products with lower environmental burden without compromising on the quality, we are able to support our customers to reduce the environmental impact of their own products and to achieve their own sustainability goals.
Introducing Suominen's pilot lines and testing facilities
Suominen has excellent know-how in sustainable nonwovens and variety of piloting and testing possibilities. Close collaboration with our partners enables us to bring new sustainable nonwovens to the market.
Suominen's R&D in brief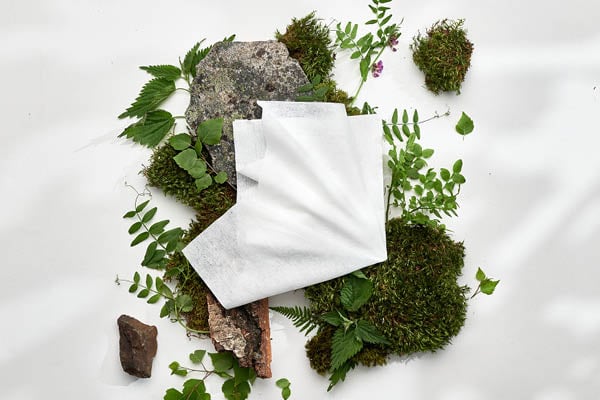 Pioneer in sustainable products
BIOLACE® sustainable product portfolio since 2007
We invented the dispersible wetlaid spunlace category for moist toilet tissues – HYDRASPUN® product family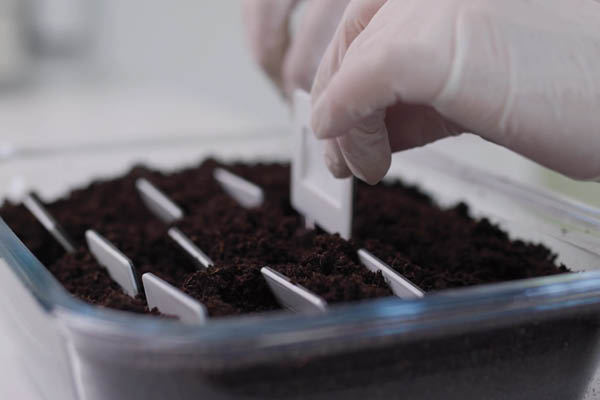 Strong R&D
15 R&D professionals
Focus on sustainability and customization
Excellent know-how in sustainable fibers
New Fiber Center and Green Lab
Pilot lines to support R&D and fast go-to-markets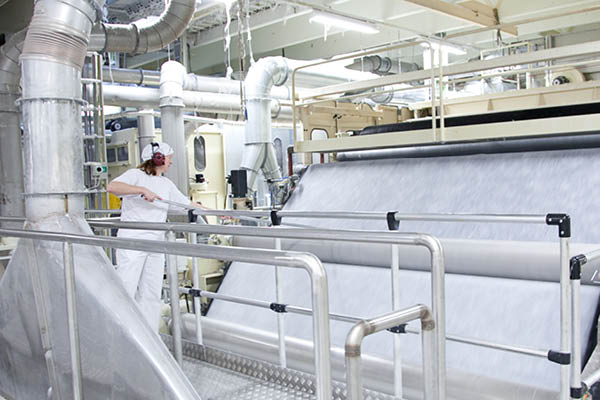 Technology fit for sustainable nonwovens
7 plants - all capable of using sustainable raw materials
Pulp capability
We are able to tailor-make our products according to customers' different definitions of sustainability
New Fiber Center
New Fiber Center aims to speed up Suominen's fiber developing activities.