BIOLACE® Ultrasoft, a plant-based nonwoven with premium softness for sensitive skin
Baby and personal care markets are making a turn in consumer expectations and growing the market for more sustainable products for sensitive skin without compromising on high quality. BIOLACE® Ultrasoft was developed to match both the sustainability demands and the quality expectations of our customers and the consumers.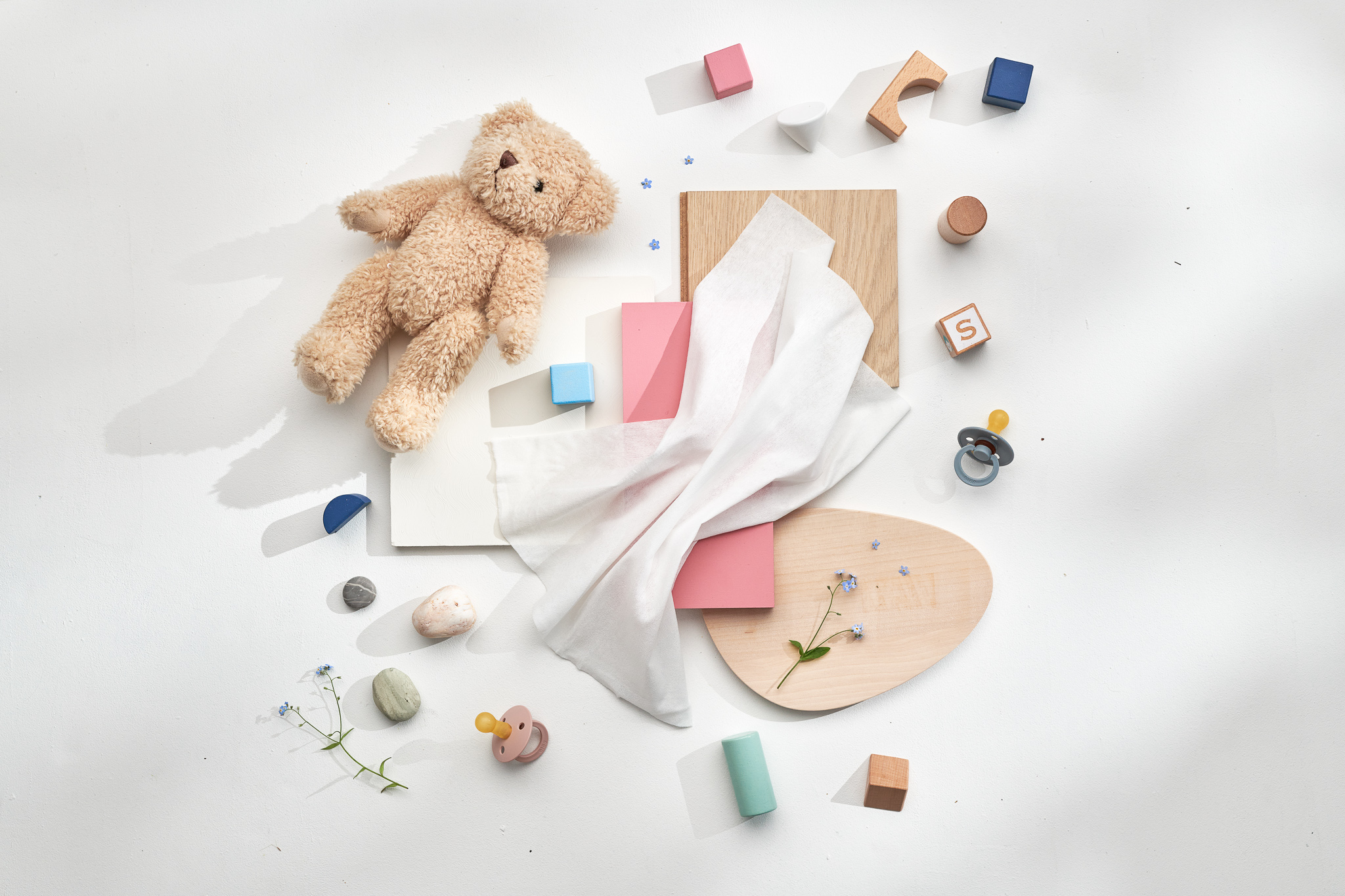 BIOLACE® Ultrasoft is everything the baby and personal care industry could wish for.
Lack of softness is seen as one of the major issues to any 100% viscose wipes being inferior to the previous products used by consumers. As a result of changing market needs, Suominen has developed a product that matches the consumers' need by now launching BIOLACE® Ultrasoft, a 100% viscose wipe with exceptional softness and premium appearance.
BIOLACE® Ultrasoft – premium softness from plant-based raw materials
BIOLACE® Ultrasoft is everything the baby and personal care industry could wish for; to accomplish the cushiony softness, it is made of plant based, plastic free, biodegradable and compostable raw materials which makes it an environmentally friendly choice.
Based on the internal consumer panel testing for touch and feel, all consumers experienced the BIOLACE® Ultrasoft as the softer wipe in both dry and wet state compared to standard BIOLACE® in same basis weight. In addition, visual appearance was compared and BIOLACE® Ultrasoft stood out clearly looking more textile like and high quality even web.
BIOLACE® Ultrasoft's developed structure and composition enable 6% higher cleaning efficiency compared to same basis weight 100% viscose spunlace and even +16% increase in dry thickness. These improvements have led to superior cleaning efficiency.
"We are proud at Suominen to launch BIOLACE® Ultrasoft that matches to current market needs. Consumers perceive products with superior softness, good opacity, and uniformity as reliable, high-quality products. This is exactly what BIOLACE® Ultrasoft provides," says Heidi Uusitalo, Manager, Category Management.
All products in Suominen's sustainable BIOLACE® product family are made exclusively from renewable plant based raw materials and are biodegradable and compostable.