President & CEO's review 2021
The second year of the COVID-19 pandemic was twofold for Suominen. During the first half, Suominen's sales volumes and result continued at the record levels of 2020. In the third quarter, we suffered sudden, temporary drop in volumes due to overstocking in the supply chain followed by partial recovery in the fourth quarter. Our strategy implementation proceeded steadily.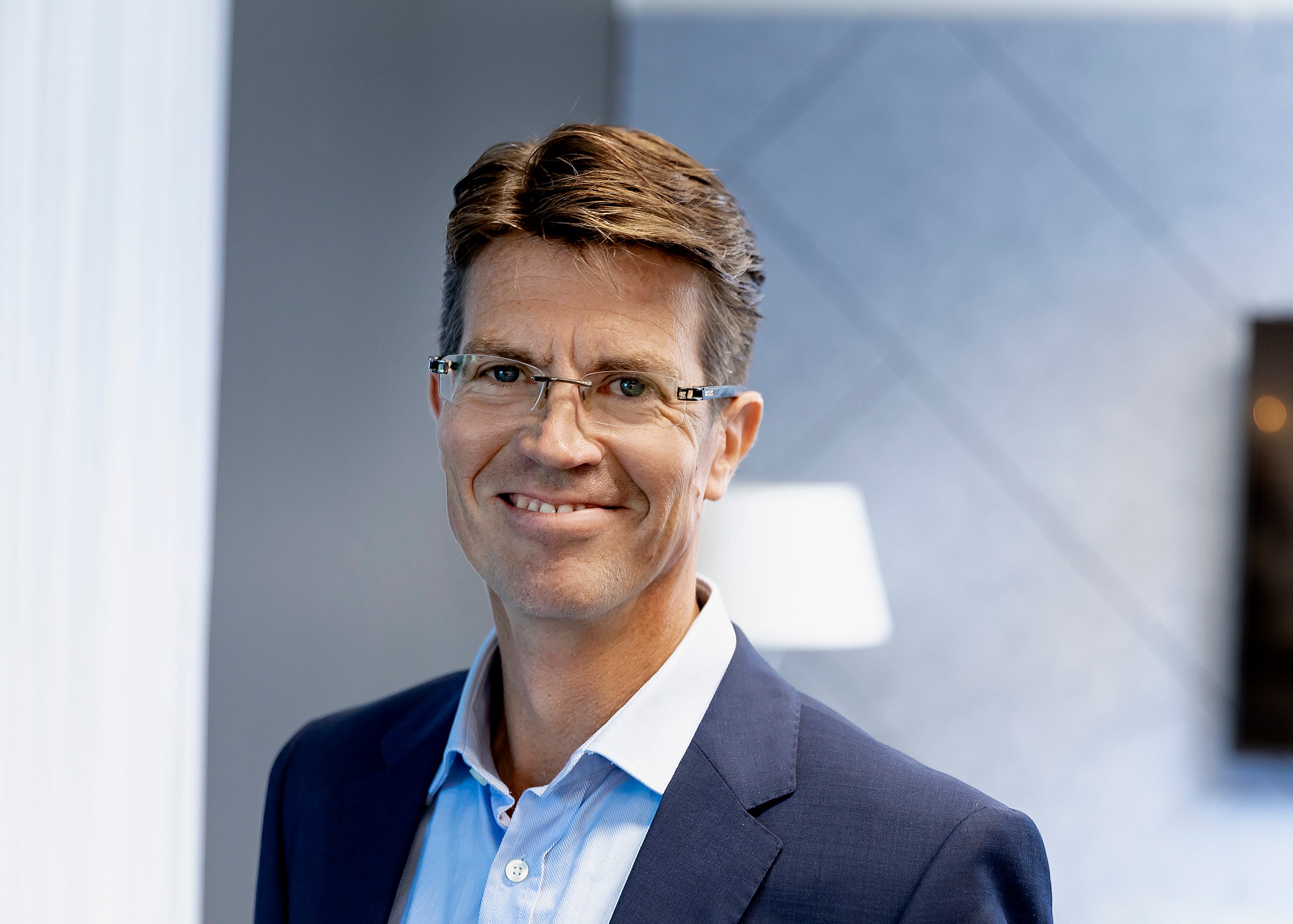 President & CEO Petri Helsky
We continued executing our strategy published in 2020. The main objectives of our strategy are growth and improved profitability by focusing on sustainability, customer focus and efficiency. During 2021, we completed three investment projects. Two of them were in Italy, one to increase the capacity by re-starting a line, and another to increase our capabilities in sustainable nonwovens. The third project was in the USA to increase our capabilities to offer new innovative products.
Our EBITDA was EUR 47.0 million, the third-best annual result in the history
of Suominen. The result declined from record high 2020 mainly due to lower sales volumes and the increases in raw material, freight and energy costs which we were not fully able to push through to our sales prices.
Our net sales were EUR 443.2 million. Our strong ability to innovate and to meet market needs is reflected in the share of new products of our net sales which was above 25% in 2021. By new products, we mean products launched less than three years ago.
Sustainability at the core of our strategy
Sustainability is the cornerstone of our strategy, and we develop our product offering and operations accordingly. Our target is to increase the sales of sustainable products by 50% compared to a base year of 2019, and to launch 10 sustainable products each year. In 2021, the sales of sustainable products were 47% higher than in the base year 2019, and during the year we launched 16 sustainable products. We are also actively researching new sustainable fibers to be able to serve the needs of our customers even better. We have conducted test runs for example with hemp and have received excellent feedback from our customers on the products.
In our operations we want to use resources efficiently and to operate with the smallest possible impact on the environment. We have concrete reduction targets for our greenhouse gas emissions, energy and water consumption, and landfill waste, and we made steady progress towards these targets in 2021. One example of our work to reduce greenhouse gas emissions is our decision to shift entirely to fossil-free electricity in all our European sites.
Occupational safety is a key priority at Suominen, and our target is zero lost time accidents. We work continuously to further improve our safety culture and share best practices. Another people related target is to strengthen employee engagement. We conducted a second consecutive employee engagement survey in 2021. The results will be used as a basis for concrete, goal-oriented development actions as part of our systematic work to improve employee engagements and the development of a high-performance culture.
For us sustainability is not only about environmentally friendly products and minimizing the environmental impact of our operations: we highlight the importance of sustainable business practices throughout our value chain. Accordingly, our all employees received training on our new Code of Conduct.
Strategy implementation continues
We implement our strategy through five focus areas: Operational excellence, Sustainability leadership, Differentiate with innovation and commercial excellence, Great place to work, and Dual operating model.
We are continuously improving the efficiency and quality of our operations and promoting the health and safety of our employees. We leverage our unique asset base and our pioneering know-how in nonwovens to strengthen our leadership position in sustainable nonwovens. We serve our customers with the best products and services, we get results by harnessing our organization's positive energy and commitment.
Toward the future
Looking at the year 2022 we see challenges especially in the first months of the year. Certain important customers are still struggling with their inventory levels, and the recent surge of COVID cases will impact not only our but also our customers' operations. Combined, these challenges will make the near-term demand picture very volatile. We also continue to have a lag between the rising raw material, energy and logistics costs and our sales prices. We expect demand for our products to stabilize starting from the second quarter of the year. The long-term consumer demand is expected to remain above the pre-pandemic levels.
Our performance was good despite all the challenges. I want to thank our shareholders, customers, and business partners for their excellent cooperation. I particularly want to thank our employees for their solid commitment and excellent work. As we continue with the same determination, we can be sure that our vision will be realized, and we will continue to be the forerunner in innovative and sustainable nonwovens.
Petri Helsky
President & CEO