Reija Leino
Laboratory Technician, Nakkila
I'm Reija Leino, a laboratory technician in the research and development laboratory of Suominen's Nakkila plant.
I'm a third-generation Suominen employee. Next year, a century will have gone by since my grandfather joined Suominen. I've been working for Suominen for 35 years, all of them as a laboratory technician.
My work has changed a lot during this time. At its height, Suominen's research and product development unit in Nakkila had around 40 employees, of which about 10 worked in the laboratory. Today, my colleagues are scattered in Suominen plants around the world, and I'm the only one left at the Nakkila product development plant.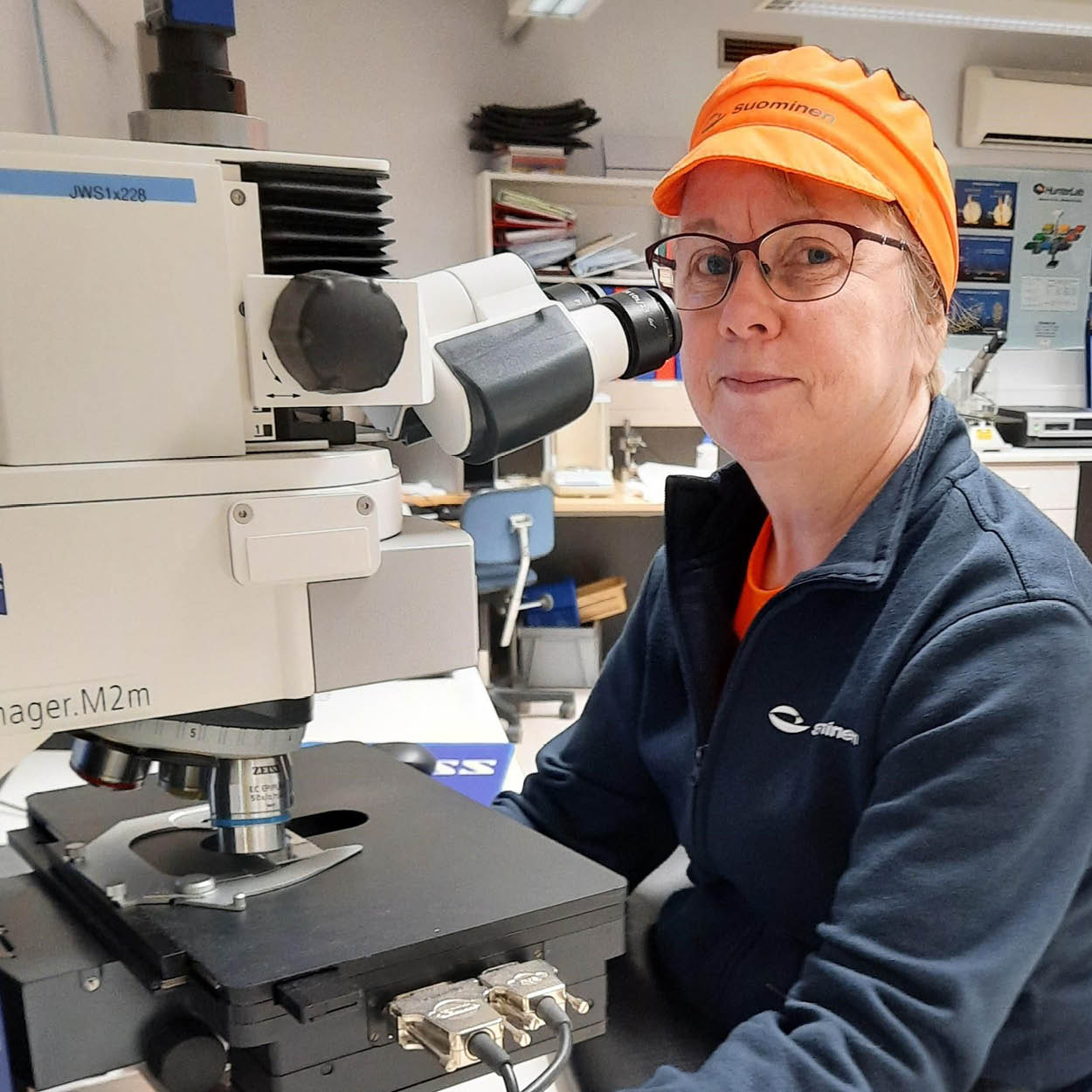 Reija Leino
My days are busy, consisting of a number of tests of various kinds. I place all my work in order of urgency in the morning and plan my day to ensure that everyone gets their results as soon as possible.
I receive various samples from around the world. For example, I test the compositions of our competitors' products and other products, and define the techniques used. Testing of products and production samples in Suominen's own product development are also an important part of my work. Recently, I've been testing a variety of sustainable products in particular, such as biodegradable wet wipes, diapers and sanitary towels.
The best thing about my work is that no two days are the same. Samples are interesting and varied in nature, and I work internationally. I've always enjoyed designing new test methods.
Suominen has kept up excellently well with its competitors, and adjusted to changes and challenges. These changes have also required me to adjust and work independently.
My husband and I live in the countryside, where it's quiet, and we have three horses. The horses take up a lot of our time, but you forget about work when looking after them. We also have two adult children and one grandchild. Playing with our grandson, Leo, pleasantly takes our minds off our daily bustle.