Mari Hirvonen
Manager, Finance & Accounting, Finland
I'm Mari, and I live in Harjavalta, just over 10 kilometers away from my workplace in Nakkila. My family includes my husband, our 10-year-old daughter, and our 8-year-old son.
I have a Master's degree in Economic Sciences, and before that, I graduated as a Bachelor of Business Administration. I have always worked in the field of economy. However, in my youth, entering this field was by no means self-evident, but I followed in my big sister's footsteps. That decision proved to be the right one.
I have always been meticulous and precise by nature. I like rules and laws, and I enjoy finding the right answer for something, for example in a tax guide.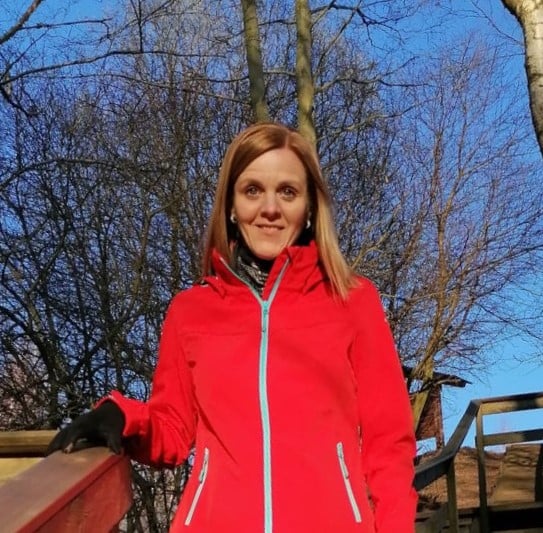 Mari Hirvonen
I have been working at Suominen's office in Nakkila as a finance and accounting manager since 2015. After my job interview at Suominen, I knew right away that I wanted to work for the company. I can't specify one specific reason for this, but something about Suominen attracted me strongly, and I was lucky to be selected for the position.
My duties include many different financial administration tasks at the Finnish level, as I am responsible for the accounting of both the parent company operating in Helsinki and the manufacturing company operating in Nakkila. In addition, I am involved in the financial aspects of Suominen's global development projects and work as the supervisor of our team in Nakkila. Routines performed in accordance with the group's schedule are repeated in my work. At the turn of the month, and in the first week and a half of each month, my work includes mainly reporting, and after that, my working days are filled with various projects.
My work is interesting, and I like it. It is the right mix of routines and varying challenges. Various projects and changes keep me active. Suominen's size as a company is just right and we have a nice community of colleagues.
Management is close by, the organization is straightforward and people know each other. I have particularly warm memories from my first days at work when our then-CEO was visiting the Nakkila plant and wanted to personally welcome me to Suominen.
As a counterbalance to work, I like to exercise outdoors and spend time with my family, for example at our cabin. Recently, I have revived my old hobby, reading. When I was young, I used to read a lot, but during the years when my children were very young and life was busy, I did not read much at all. Reading has also become a common hobby for our financial team and we share good tips, especially on various thrillers and detective novels.