Suominen's ESG index 2022 results published
Suominen's ESG index is a tool to evaluate transparently the sustainability of our operations. The aim of Suominen's ESG index is to offer comprehensive sustainability information about the company. The ESG index compliments Suominen's sustainability reporting and increases the credibility of sustainability performance. The ESG index is publicly available on Suominen's website and the progress is reported annually.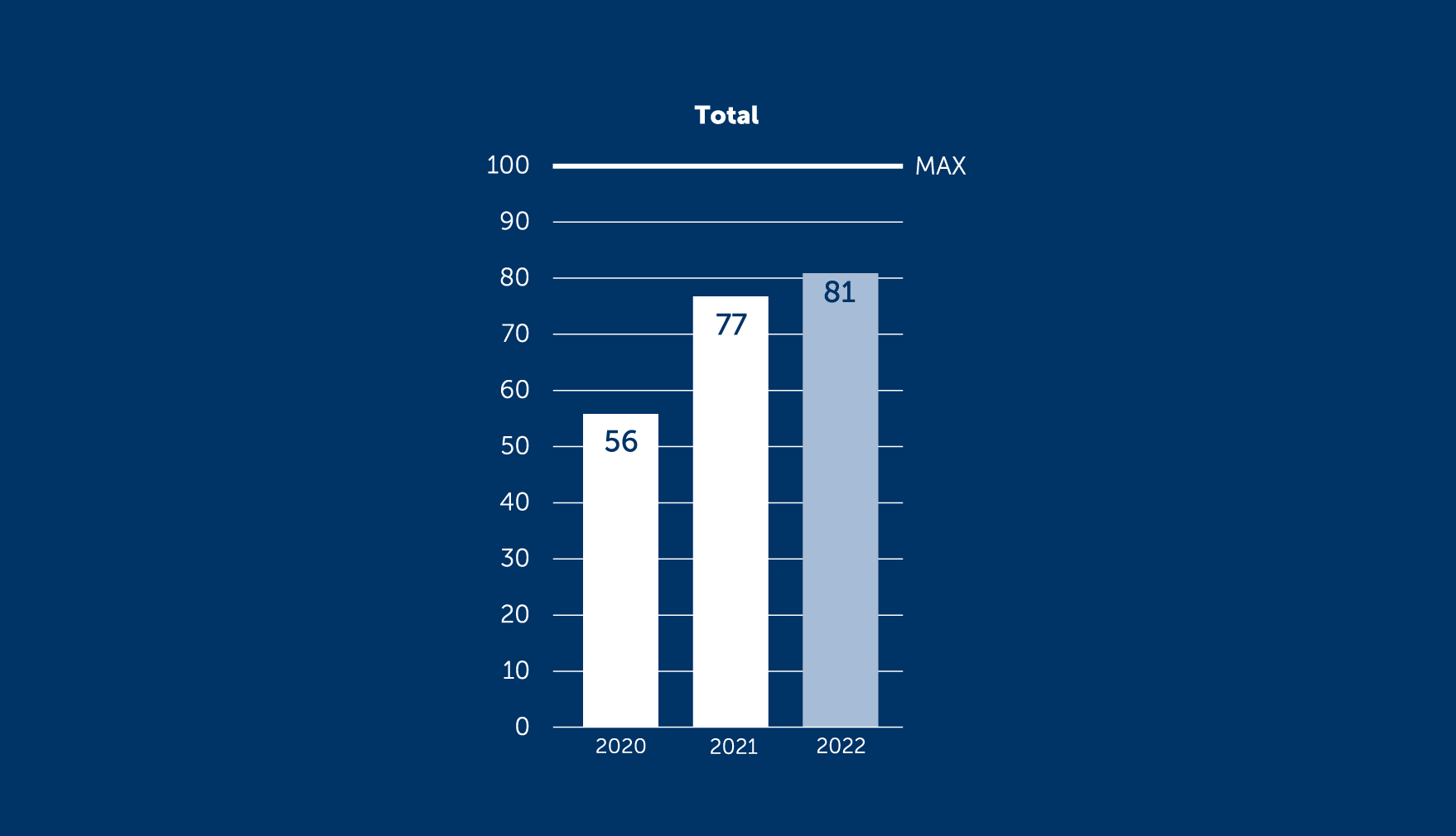 Suominen ESG index is divided into three themes: environmental, social, and governance. Each theme includes sustainability claims and an assessment of Suominen's performance in them, including references to evidence. The claims have been tailored to reflect Suominen's operations. Each claim has a weight that represents the materiality of the issue in relation to the others. The scoring method for each claim is also disclosed.

In 2022, the overall score for the environmental theme remained the same compared to the previous year 2021. Although the result did not improve from the year 2021, full scores were received for the renewable energy and greenhouse gas emissions targets.
Similarly, the total score for the social theme stayed the same. Suominen was able to increase the coverage of ISO 45001 certification for the production sites and decrease lost time accidents (LTAs). However, the amount of development discussions held decreased thus the score was lower than the previous year.
There was an increase in the overall score of the governance theme compared to the previous year. The most significant reason for the improvement in the result was that we reported the CEO to employee compensation ratio for the first time and we received our first EcoVadis medal. Furthermore, we gained more points from governance part because we started to evaluate our suppliers by a third-party ESG assessment called EcoVadis.
Overall, the total score of Suominen's ESG index shows an increasing trend every year. "Suominen's ESG index is an important tool for Suominen for benchmarking our ESG performance. We aim to update the index by its content as well as our performance towards the set sustainability criteria. We see value in tracking our ESG performance annually for performing better in sustainability and communicating our performance transparently to our stakeholders," says Noora Rantanen, Manager, Sustainability & Marketing.
Read more about Suominen ESG index from our website.