Innovative thinking keeps circular economy moving
Suominen

continuously innovates new products

to be able to offer

a

comprehensive sustainable product offering

for its customers.

At Suominen's New Fiber Center, we seek to explore possibilities with new sustainable fibers. Recently we have been working with recycled raw materials.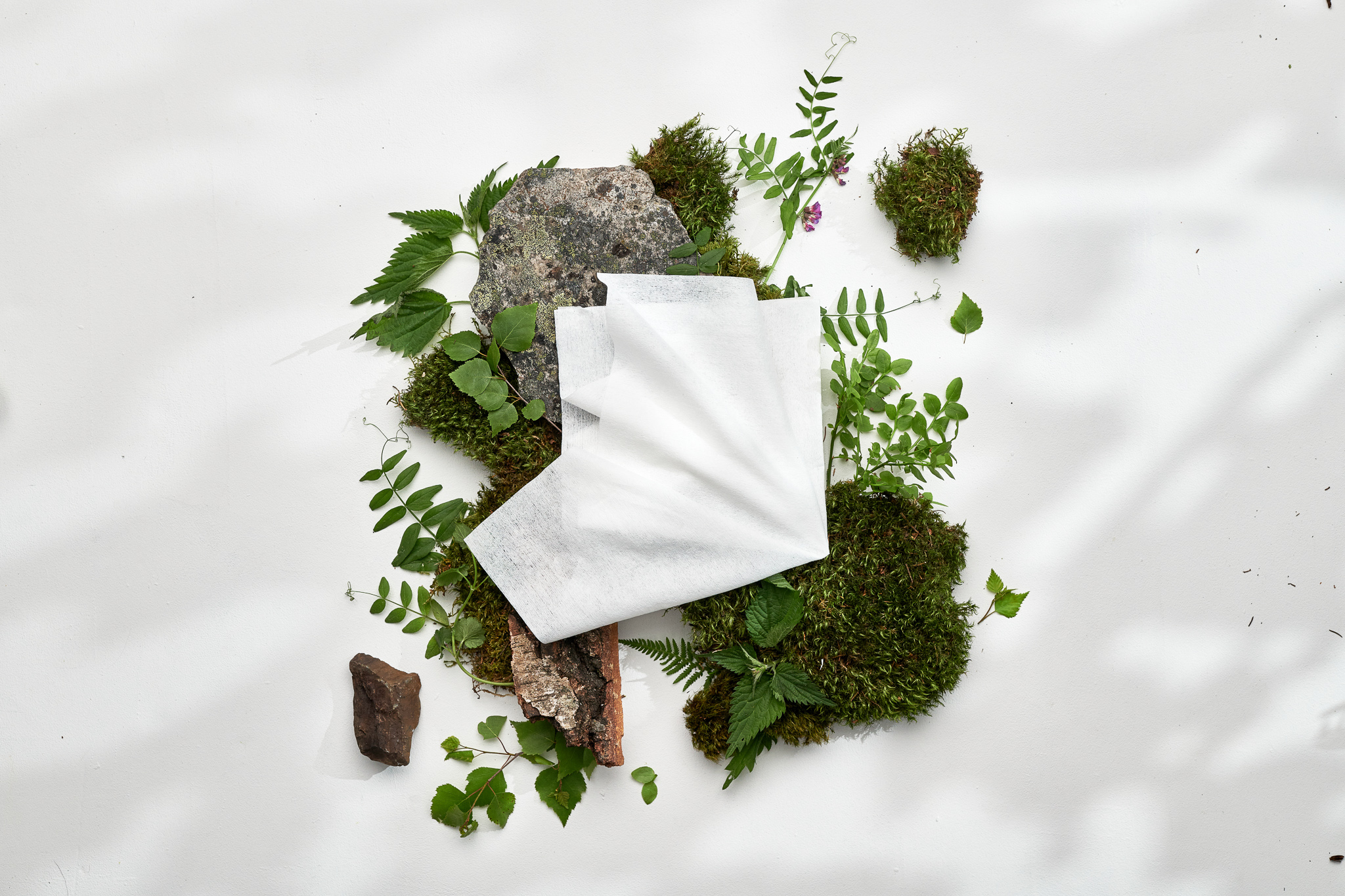 Suominen already has commercial products that include recycled fibers such as recycled polyester or recycled paper. 
"Suominen aims to differentiate with innovation and sustainability. We are constantly exploring new possibilities of using raw materials from recycled sources," tells Mari Rahkola, Senior Manager, Business Development.
Investigating circular economy opportunities from recycled textile waste
Circular economy is often described as a pursuit to keep products, materials, equipment, and infrastructure in use for longer. Closing the loop of material improves lifespan of the resources, saves virgin materials, and supports sustainable production.
In the European Green Deal, Circular economy has been noted also in The EU's new circular economy action plan where the target is to reduce pressure on natural resources. The European Union's new strategy regarding textile recycling means that textile waste must be separately collected by the member countries by 2025. Replacing virgin raw material with recycled textile would lead to a significant decrease in carbon dioxide emissions. The amount of textile waste generated in the Nordic countries alone is 360 million kilos per year.
The municipal waste management company, Lounais-Suomen Jätehuolto (LSJH), in Southwestern Finland coordinates the nationwide collection of post-consumer end-of-life textiles. In Finland, the legal requirement for separate textile collection comes into effect in January 2023. LSJH sorts the textiles by material and processes it into new raw materials for industry. Suominen has piloted the recycled fibers in a few trials and discovered that the raw material was suitable for creating nonwoven. For commercial production, however, the raw material would need to be processed further to pass strict hygiene and safety standards or have an alternative end use.
Suominen's products already utilizing recycled raw materials
Suominen's sustainable product portfolio consists of products made of renewable, recycled, and/or plastic-free raw materials as well as compostable and totally dispersible nonwovens. Suominen already has commercial products that include recycled fibers such as recycled polyester or recycled paper.
Our newest product containing circulated fibers, HYDRASPUN® Circula is a moist toilet tissue made with recycled paper. This product is biodegradable, plastic-free, and can be used in a multitude of ways. The product was created in cooperation with Europe's leading wet wipes producer CODI and is an industry first.
"By using raw materials made from resources that already exist such as recycled fiber, we can contribute to the circular economy, and naturally it is in line with our own sustainability agenda," says Noora Rantanen, Manager, Sustainability and Marketing.
Suominen is well-equipped to take research to reality, as the company's all eight production plants can use sustainable raw materials and most of them can also utilize pulp as a raw material for nonwovens.