Year 2020 – Review by the President & CEO
The coronavirus pandemic created challenges for both societies and companies in 2020. COVID-19 affected also all activities at Suominen, but with comprehensive safety measures we were able to ensure the safety of our personnel and to run our operations. Financially 2020 was a record year for us.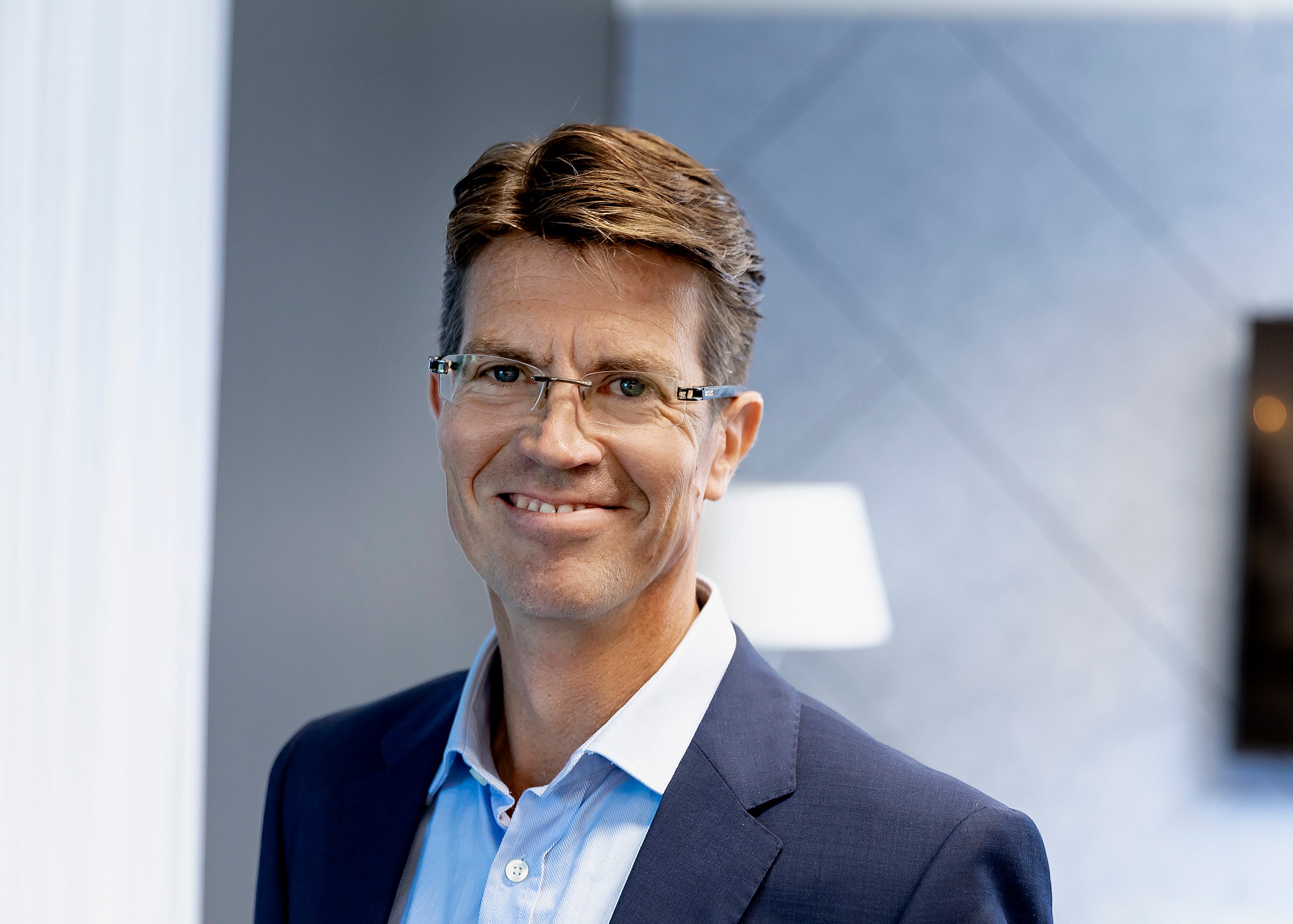 President & CEO Petri Helsky
2020 was the first year of implementing our new strategy, which was published in January. The target of our strategy is to grow and improve our profitability. During the year we announced three investments in line with our strategy, two in Italy and one in the United States, as well as a cooperation agreement with Ahlstrom-Munksjö's Ställdalen plant in Sweden.
Our net sales increased by 11.5% to EUR 458.9 million, mainly due to higher sales volumes. The single biggest factor in our sales growth was the increased demand for wiping products due to the coronavirus pandemic. New products accounted for over 25 percent of our net sales also in 2020; by new products we mean products launched less than three years ago. This reflects our strong commitment to R&D and our ability to meet our customers' needs.
Our operating profit improved significantly to EUR 39.5 million in 2020. This was due to higher production and sales volumes, favorable raw material prices, and better production and raw material efficiency.
Consistent progress in sustainability
Sustainability is a cornerstone of our strategy and we are continuously developing new, environmentally friendly products. We launched several products made from biodegradable, renewable plantbased fibers in 2020. Sustainability is also important to our customers and other stakeholders – I believe that sustainable products will continue to provide a competitive edge for us.
During the year, we published our sustainability agenda and the related targets and KPIs. Our agenda focuses on four themes: people and safety, sustainable nonwovens, low-impact manufacturing, and corporate citizenship. We have defined concrete targets and plans for each theme, and we are systematically progressing towards our targets.
Occupational safety is a key priority for us, and our target is to have zero lost time accidents. We progressed well in this respect in 2020, with only one lost time accident being reported at our production sites. Our second people related target is to strengthen our employee engagement.
In terms of environmental impact, we are committed to continuously improving our operational efficiency and efficient use of natural resources. We aim to reduce our energy consumption, greenhouse gas emissions, water consumption and landfill waste by 20% per ton of product by 2025, compared to the base year of 2019. We successfully made headway towards these targets in 2020.
Regarding sustainable nonwovens, our target is to grow our sales by 50% by 2025, and to launch more than 10 sustainable products each year. Sales of these products grew by 22.5% and we launched nine sustainable products in 2020.
For us sustainability is not only about environmentally friendly products and minimizing the environmental impact of our operations; we highlight the importance of sustainable business practices throughout our value chain. Accordingly, we renewed our Code of Conduct in 2020.
We will continue to implement our strategy through our focus areas
We have divided our strategy implementation into five areas: Operational excellence, Sustainability leadership, Differentiate with innovation and commercial excellence, Great place to work and Dual operating model.
Our strategic focus areas will continue to guide our work in 2021. We are continuously improving the efficiency and quality of our operations and promoting the health and safety of our employees. We leverage our unique asset base and pioneering know-how in nonwovens to strengthen our leadership position in sustainable nonwovens.
We serve our customers with the best products and services, and we harness our organization's positive energy and commitment to deliver results.
Towards the future
Looking at the year 2021 ahead we see twofold development. The pandemic has increased consumption of nonwovens in all our markets and the demand is expected to continue on a high level.
In the long term, COVID-19 may lead to a sustained increase in the use of nonwovens for cleaning and disinfection products. However, the risks related to the pandemic remain relevant. These risks include potential shortages of raw materials, issues linked to logistics as well as potential closures of customers' or our own plants due to virus infections or authority decisions.
Our priority continues to be safeguarding the health and safety of our employees and our ability to serve our customers. We will also continue the systematic implementation of our strategy. Our strong financial performance in 2020 places us in a good position going forward.
To finish, I would like to thank our personnel for their commitment during the challenging year of 2020, and their contribution in achieving our record result. I would also like to thank our customers, shareholders, and other stakeholders for their good cooperation.
Petri Helsky
President & CEO