Taking the next steps in safety – ISO 45001 certification of Suominen's plants proceeds
Occupational safety and the overall well-being of employees is a priority for Suominen, and we have been working successfully to enhance these areas for several years. ISO 45001 certification of our operations brings an even more structured approach to our safety work as well as external recognition of our safety systems.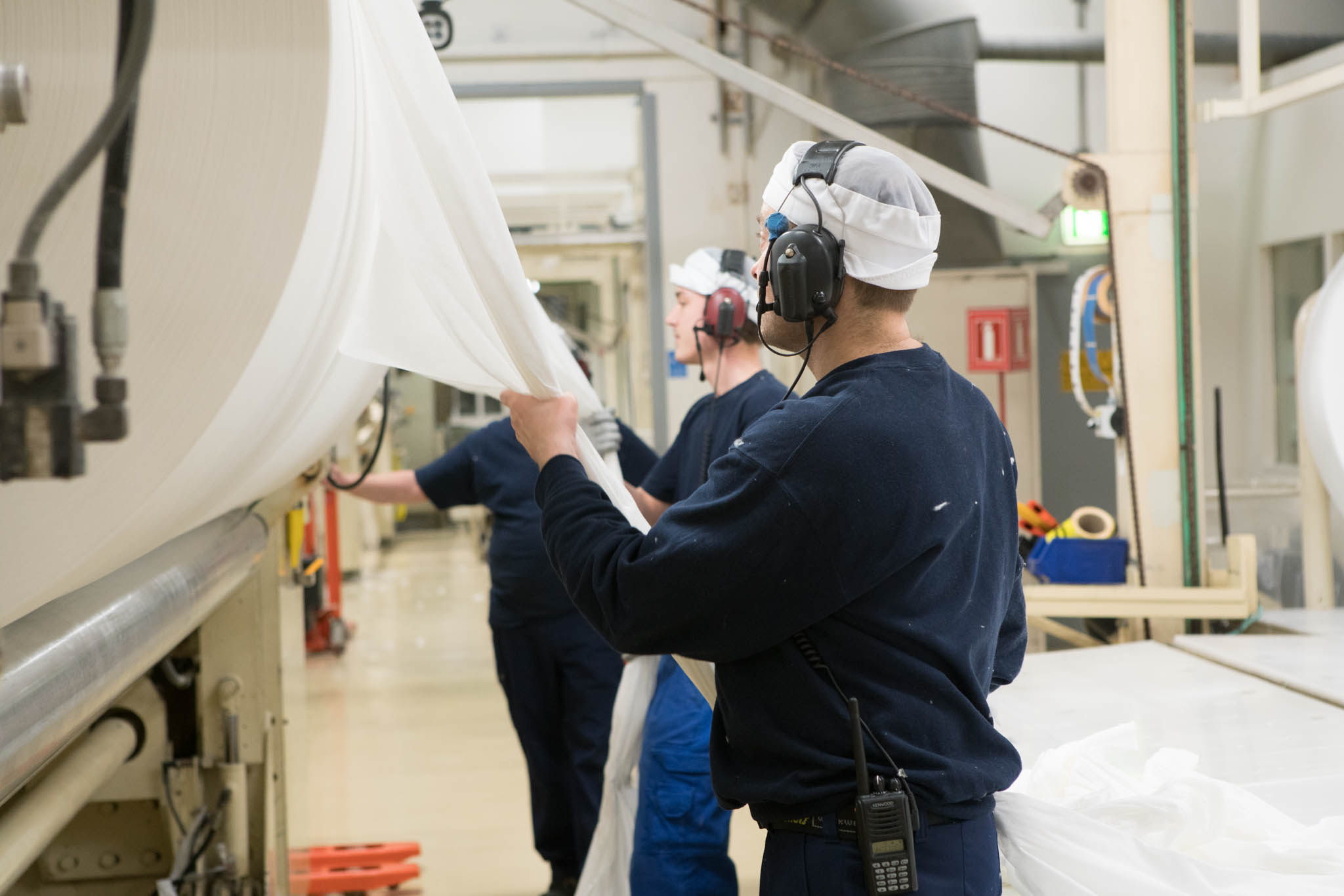 The ISO 45001 standard provides a framework for increasing safety, reducing workplace risks, and enhancing health and wellbeing at work. It emphasizes preventive and systematic planning, management, measurement, and improvement of operations. The standard is applicable to organizations of all sizes and in all sectors, and it also advances many of the UN's Sustainable Development Goals.
People and safety is one of the four focus areas of Suominen's sustainability agenda, and the health and safety of employees is a key priority.
"We are constantly working to prevent all incidents, big and small, and safeguard the health of our employees. The ISO 45001 framework will help us to further strengthen our safety work and to reach our goals, such as zero lost-time accidents," says Juan Carlos Esteve, Director, HSEQ at Suominen.
Half of Suominen's eight plants have now been certified according to the ISO 45001 standard. The Green Bay and Nakkila plants are the latest granted for ISO 45001 certification, and the aim is to certify the rest of the plants in the near future.
Pursuing zero lost-time accidents
Suominen's most important safety target is zero lost-time accidents (LTA). The progress so far has been promising. For example, in 2020, one LTA occurred at a Suominen site, so seven out of eight sites reached the zero LTA target.
"We keep records of all work-related accidents and near misses and identify their causes; this supports us in continuously improving our safety performance," notes Juan Carlos Esteve. 
Encouraging individual commitment to safety
Suominen has implemented Life Saving Rules and a Behavior Based Safety program that apply to employees at manufacturing sites and office premises. 
"The program emphasizes each person's own responsibility in safety and focuses on influencing the attitude and motivation of individuals. At the same time, we also strive to strengthen our safety culture in other ways," says Juan Carlos Esteve. 
The program is implemented through safety walks in which an employee walks through the premises, identifying both safe and unsafe behaviors and conditions, and then engages in an open discussion with other employees.  
Safety walk training is mandatory for all new employees as part of their onboarding process. However, as a precautionary measure, safety walks were suspended in early 2020 to ensure social distances at our sites during the COVID-19 pandemic. 
Safety during the pandemic
All in all, our primary focus during the COVID-19 pandemic in 2020 was on keeping our employees safe and healthy. We implemented extensive precautions to protect our employees and to ensure a safe working environment at our sites, and strict global rules and recommendations were also implemented.
"Thanks to the proactive approach, there were only limited impacts on our ability to serve our customers and run our operations," states Juan Carlos Esteve.