Suominen part of Future of Nonwovens -project in Finland
The Future of Nonwovens (FoN) project supports the ExpandFibre mission by helping the Finnish nonwoven and textile industry become a forerunner in the field of innovative sustainable nonwovens. A center of excellence has been established within the project to enhance collaboration between partners within the nonwovens value chain.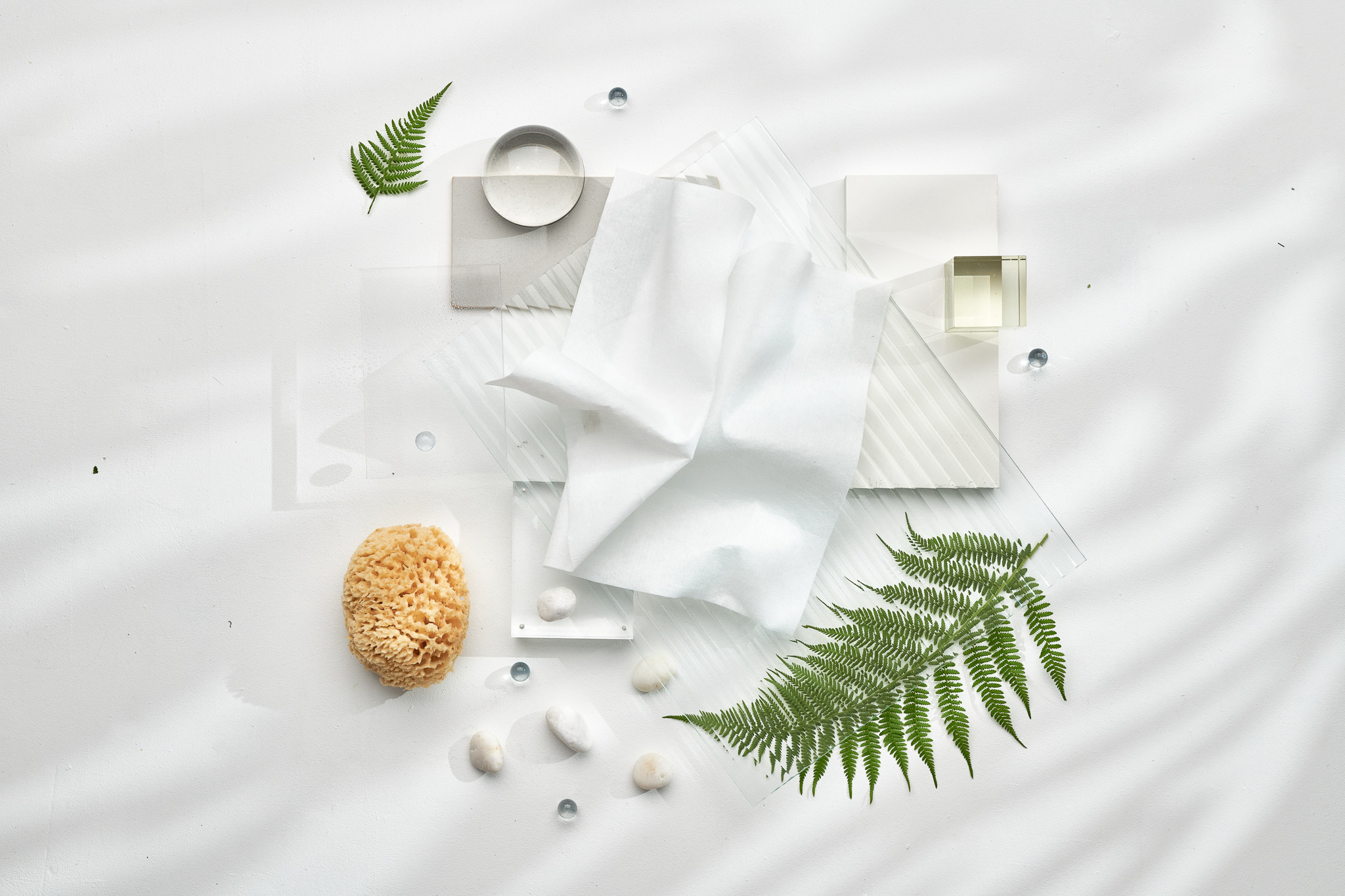 Suominen's target is to increase sales of sustainable products by 50 % by 2025, compared to the base year 2019, and to launch at least ten sustainable products per year. Suominen has two strong capabilities that, together with our advanced production technologies, support the innovations needed to reach our target: we are pioneers in sustainable nonwovens and our R&D team has excellent knowledge in sustainable fibers. In addition, Suominen has adopted ways of working that enable and encourage innovation; the New Fiber Center approach is one example of this. Suominen's current sustainable product portfolio consists of products made of renewable, recycled, and/or plastic-free raw materials as well as compostable and dispersible nonwovens.
Replacing synthetic textile fibres in nonwovens with biobased materials
The FoN project joins the ExpandFibre mission by utilising a variety of nonwoven production methods, especially airlaid, and new raw materials to expand the property space of sustainable bioproducts in order to replace less sustainable materials in the future. The ExpandFibre ecosystem will offer joint channels to disseminate and share results and outcomes of the FoN project.
"The project brings together unique expertise, which creates new business opportunities, jobs and wellbeing in Finland. The FoN project will develop bio-based and biodegradable nonwoven materials from softwood pulp and new cellulose-based textile fibers that can also be made from used T-shirts and jeans. In addition, we study the use of bio-based chemicals as binders and low-energy air-laying technology in the production of nonwovens," says the FoN project manager Taina Kamppuri, Senior scientist, VTT.
The Future of Nonwovens project envisions that by 2030, over fifty percent of synthetic textile fibres in nonwovens are replaced with sustainable bio-based, biodegradable and recycled materials in Europe and in the USA. Therefore, FoN aims to transform the raw material base, exploring airlaying, a water-scarce nonwovens manufacturing method, as the production technology. Specifically, FoN aims to gather understanding on the property-space of airlaid webs compared to wet-laid, foam-formed and carded nonwoven webs for sustainable nonwovens. It also gives the opportunity to push Suominen's innovations even further with cooperation between important partners of the value chain.
Unique collaboration between partners in nonwovens value chain
The consortium working towards this goal is a unique Finnish collaboration between partners in the nonwovens value chain. The partners are raw material producers (Fortum, Metsä Spring, Infinited Fiber Company and UPM), a producer of biobased and sustainable bonding chemicals for airlaids and composites (CH-Polymers), a nonwoven fabric producer (Suominen), an airlaid machinery manufacturer (Anpap), and a measurement and automation system supplier for high quality nonwovens production (Valmet).
The particular tasks in FoN include
Develop airlaid material prototypes from novel fibers and binders;

Develop bio-based and thermoformable airlaid-reinforced composites;




Compare airlaid webs with other nonwoven types and define property-space;

Develop of spectroscopic methods for on-line characterization; and

Make a roadmap for identifying business opportunities for sustainable nonwovens.
New opportunities for sustainable nonwovens
The results will increase the knowhow on sustainable nonwovens and their opportunities and produce necessary information and value chains for rapid and successful market entries. The partners are able to expand their project portfolios to a new increasing market and create new business collaboration with the FoN partners. The results will also expand our scientific understanding on sustainable nonwovens, in particular structure-performance relationships, chemical interactions, and functional properties of novel airlaids and composites.
More information:
Manager, IPR Pasi Pirhonen, pasi.pirhonen@suominencorp.com
Project manager Taina Kamppuri, taina.kamppuri@vtt.fi