Suominen joins an EU-level network to ensure the availability of personal protection equipments in potential future crisis situations
The COVID-19 crisis has shown the vulnerability of European societies regarding the rapid availability of personal protection equipment (PPE) and other critical medical equipment needed in controlling a pandemic. To avoid a critical shortage of these kinds of equipment in the future, an EU-level concept and network project, RESERVIST, has been initiated. Suominen is one of eleven industrial companies that has participated in this initiative.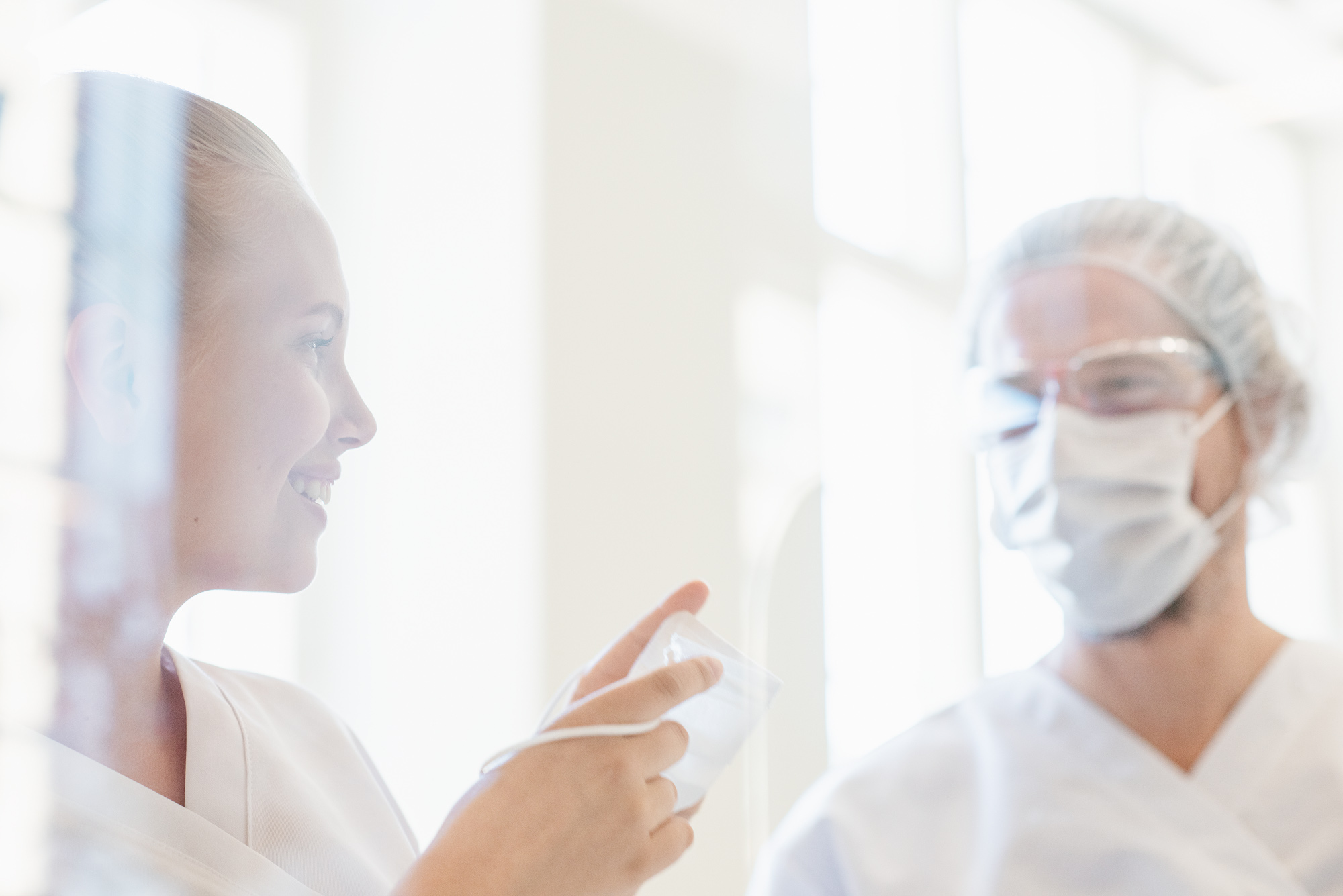 Products like facemasks, respirators, and other medical equipment or their critical components are often produced outside Europe for cost reasons. During the first wave of the COVID-19 pandemic in spring 2020, the lack of European production led to a severe shortage of these products not only among citizens but also – and even more seriously – in health care. It is likely that the production of such equipment will again move outside Europe when the situation normalizes – so a new kind of concept is needed to avoid a shortage of critical products in future crisis situations.
To solve the problem, the European consortium RESERVIST aims to establish 'reservist cells' that, in times of crises, can be activated to switch to manufacturing medical products and services to meet sudden demand spikes. Such a 'reservist cell' will consist of a backbone network of core companies for manufacturing and testing, an extended network for further capacities (such as packaging or distribution), a digital coordination platform, and a pool of experts from the companies in the network. These cells will become operational in the event of an emergency or pandemic.
It is no surprise that Suominen has joined RESERVIST. The company was already eager to do its share when it became clear that Finland was having difficulties in sourcing high-quality respirators during the first wave of the COVID-19 pandemic. Together with its partners, Suominen developed a new type of nonwoven, FIBRELLA® Shield, suitable for the manufacturing of face mask applications – in an ultra fast-tracked innovation process.
For Suominen, being part of a 'reservist cell' means that it will further develop the properties of FIBRELLA® Shield to be better suited for professional use. It also means that Suominen will demonstrate a production capability that enables a switch to and upscaling of FIBRELLA® Shield production if needed.
In addition to the industrial partners, the consortium participants also include two innovation networks and four leading European research partners; VTT Technical Centre of Finland is one of them. The work is coordinated by the Belgium-based research organization Centexbel.
RESERVIST in a nutshell
The RESERVIST project is co-funded by the Horizon 2020 program of the European Union under grant agreement n°101016041. The project will last 24 months and was started on December 1, 2020. RESERVIST has a consortium of 17 partners from seven EU countries and is coordinated by Centexbel, the Belgian research center for textiles and plastics.