Suominen awarded by Rockline's coveted RRITE award at their supplier summit
Suominen was awarded the prestigious RRITE supplier award presented by Rockline Industries at their 21
st
annual virtual SoRa event on October 6, 2021. Rockline nominations for this annual award are given to the supplier who exemplifies their values of renew, respect, integrity, teamwork and excellence.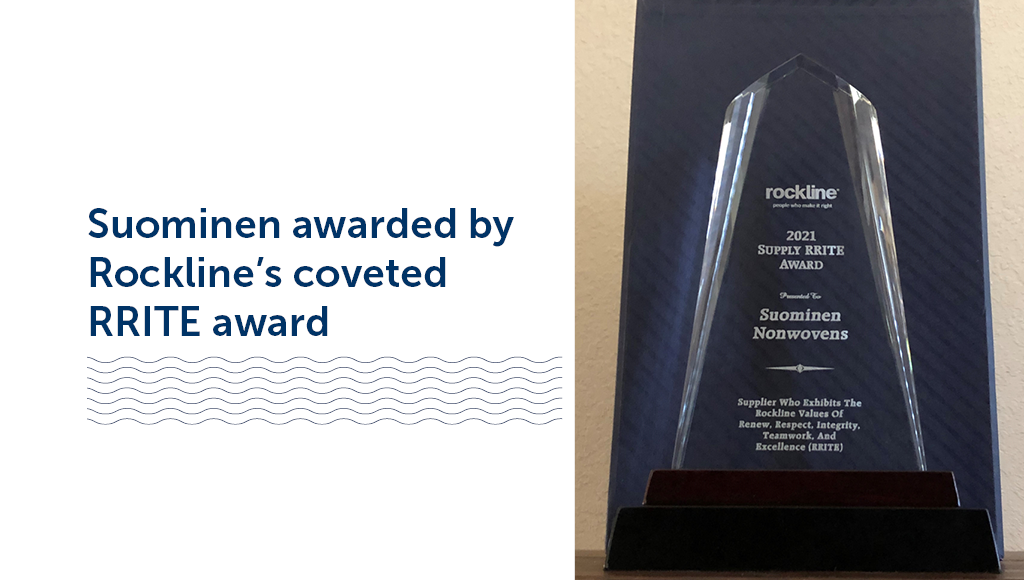 "This award by one of our largest customers is a true demonstration of Rockline recognizing our Suominen values of integrity, ownership, teamwork & performance in action during challenging & unprecedented roller coaster supply times. In addition, this award reflects delivering on our every day mission of enabling our customers to win by creating quality nonwovens, " comments Lynda Kelly, SVP Americas & Business Development.
Suominen is the frontrunner in nonwovens innovation and sustainability and we are proud to partner with our customers.