Pursuing sustainable nonwovens through innovations
Suominen's sustainability work aims to address some of the biggest responsibility-related challenges of our time. Meeting these challenges requires new innovations, including novel sustainable fibers, and these new innovations, in turn, require both supportive structures and the right mindset. Suominen has both.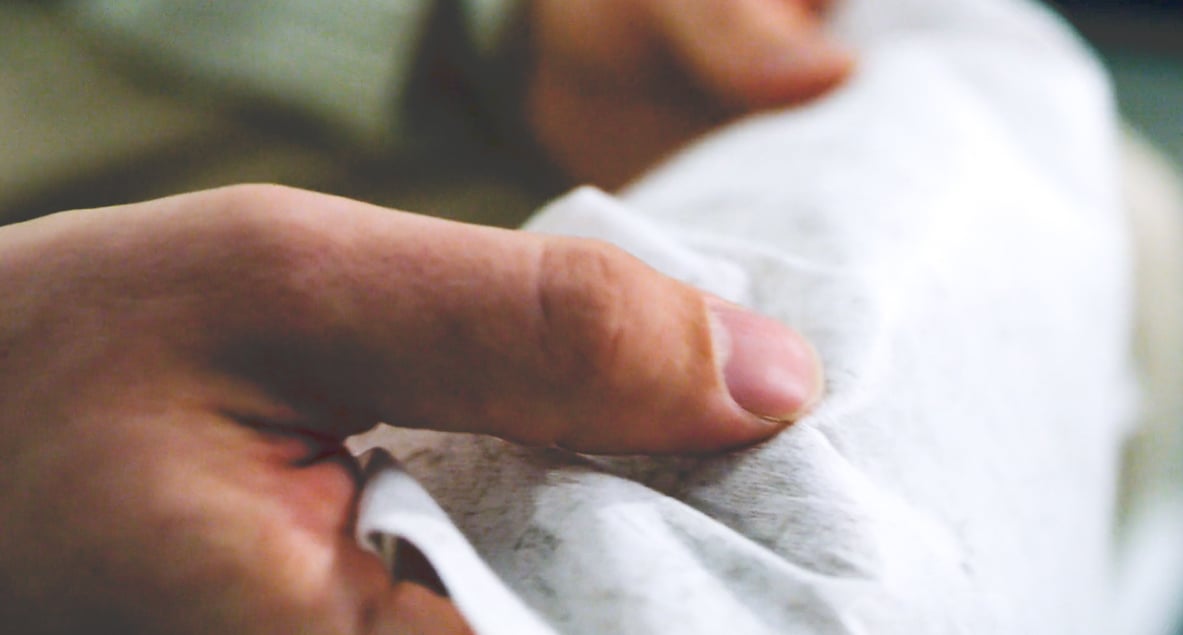 Our target is to increase sales of sustainable products by 50% by 2025, compared to the base year 2019, and to launch at least ten sustainable products per year. We have two strong capabilities that, together with our advanced production technologies, support the innovations needed to reach our target: we are pioneers in sustainable nonwovens and our R&D team has excellent know-how in sustainable fibers. In addition, we have adopted ways of working that enable and encourage innovation; the New Fiber Center approach is one example of this.
Our capabilities and technologies support innovation
As a pioneer in sustainable nonwovens, we introduced our first sustainable product family back in 2007. Our long experience gives us a unique insight and starting point into creating responsible products based on new and innovative sustainable fibers.
We also have a robust and very professional research and development team with excellent know-how in sustainable fibers. Our pilot lines at our Nakkila and Windsor Locks production plants support our innovation work by, for example, enabling the testing of prototypes.
These two capabilities, in turn, are supported by the production technologies of our production units – all eight of our plants are capable of using sustainable raw materials and four of them can also utilize pulp as a raw material for nonwovens.
Open-minded approach to novel fibers
Our New Fiber Center way of working aims for the collaboration and onboarding of novel sustainable fibers. The approach combines our capabilities and technologies and the close cooperation with organizations working towards the same goal – more sustainable nonwovens.
Together with our partners, we investigate and run trials with fibers that typically haven't been used in the nonwovens industry. We currently have several interesting fibers in our pipeline that have unique sustainability offerings such as recycled content, natural, and 100% cellulosic.